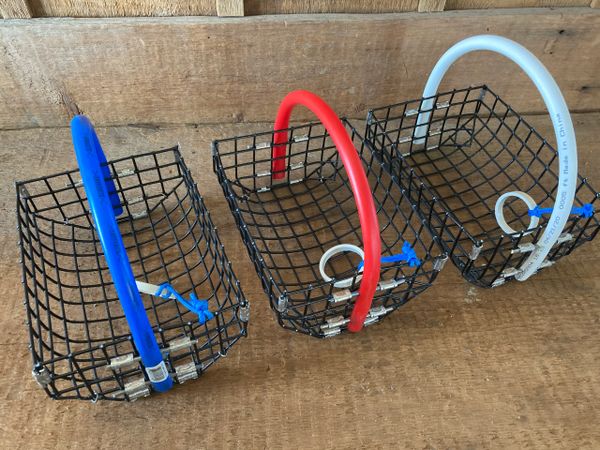 Clam Basket - Half Peck
Call it a clam' Roller' a 'Kibben' or a 'Basket' - this will hold and wash your clams in great shape!
Can hold up to 8 lbs of steamer clams.  A '1/2 - Peck' measure is about 6 lbs.
Plastic coated wire with a wooden sides and a strong handle.  Works great in the garden and also for beach-combing!
Comes with a free clam ring AND a GOM clamming sticker!
Made with kid friendly blue, red, or black plastic handles; 1/2 pex plastic handles