Clam Basket - 2 peck/half bushel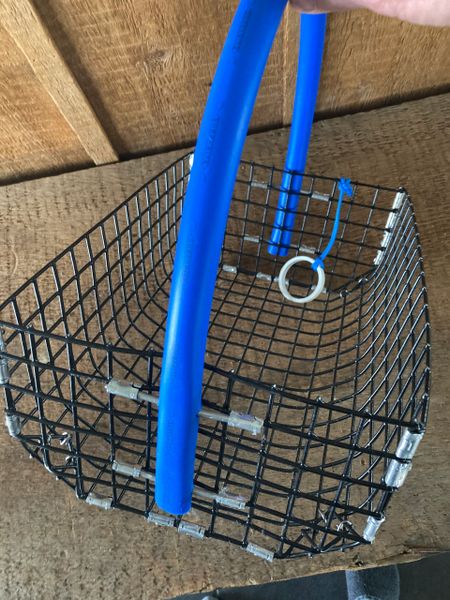 Clam Basket - 2 peck/half bushel
Call it a clam' Roller' a 'Kibben' or a 'Basket' - this will hold and wash your clams in great shape!
Can hold up to 40 lbs of steamer clams.  A '2-Peck' measure is about 24 lbs.
Plastic coated lobster type galvanized wire with 3/4" pex pipe handle and study aluminum clip construction
Also handy in the orchard, garden, laundry, kids rooms  and also for beach-combing!
Comes with a free clam ring AND a GOM clamming sticker!
Dimensions:  15" x 11" x 7", Pex pipe handle is 15" at center
Choice of Blue, Red, or White handle colors