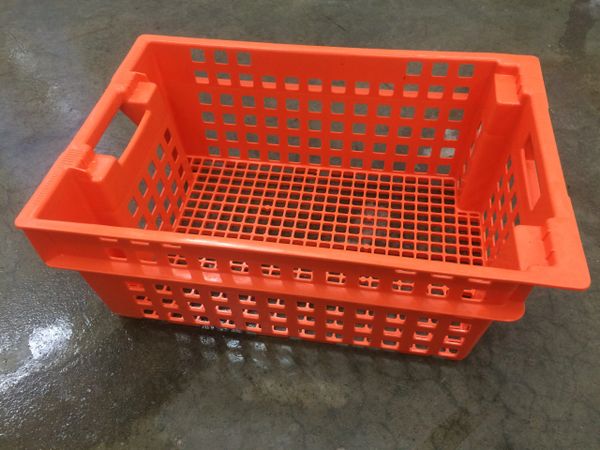 Clam Crate - 1 Bushel
Use these crates like the pro's to stack your clams in your boat and pickup truck!
Clam Crate - Orange plastic, imported, made in France
The industry standard for holding and shipping clams in bushel measures

Rounded up it will holds at least 75 lbs of steamer clams

Allows for plenty of drainage, washing etc.
Use on the boat for scallops, clams, crabs, fish or in the garden for fruits and vegetables.