Clam Rake - Kids - 4 Tine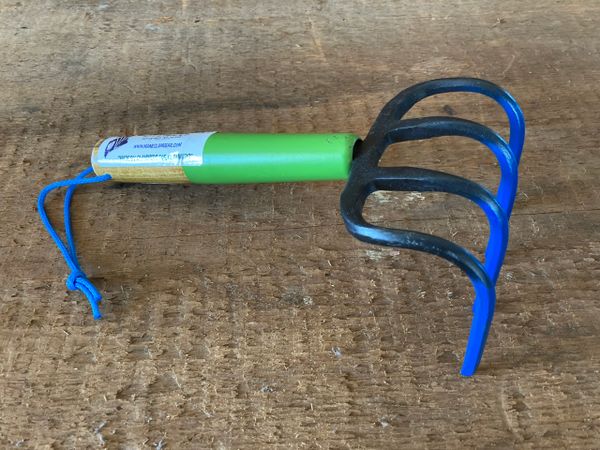 Clam Rake - Kids - 4 Tine
This little tool is perfect for your kids!  Keep em busy while mom and dad are digging for dinner.....
Kids love digging clams and having them squirt up through the sand.
Rounded tines provide safety feature
Austrian steel with 3 1/2" tines
Twine lanyard makes it easy to hang in the garage or closet.
Comes painted with pink or blue tines!